If you've had your doubts about redheads, maybe this sizzling hot 20-year-old Australian amateur will convince you otherwise.
Cate is as sensual as they come, and she loves to bask in the sunlight as she's a spiritual vixen who believes that the rays from the sun help you to grow in more ways than one. Whether it's to grow physically or emotionally, Cate invites everyone to join her as she reveals all her sexy assets.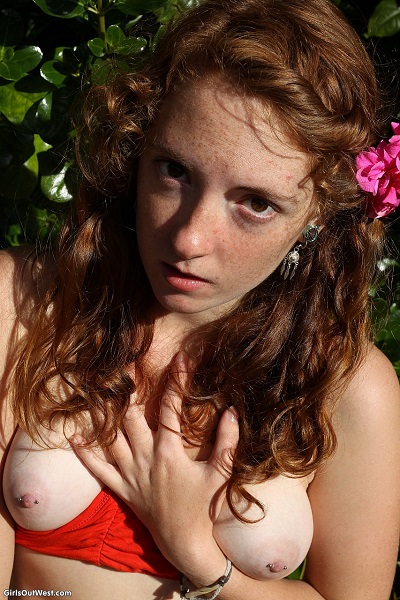 While youthful in age, Cate is beyond her years in intelligence and maturity, showcasing her intellect during our casting which continued when we shot her, sharing her inner most secrets and personal perspectives on everyday life and how to improve upon oneself, especially sexually.
This highly sexual babe is fiery in every form and does not shy away from a challenge as we discovered through conversations with her. And unlike so many we've worked with where we've had to give direction, Cate is a natural at making love to the camera and thrives upon the attention that's given to her glorious body.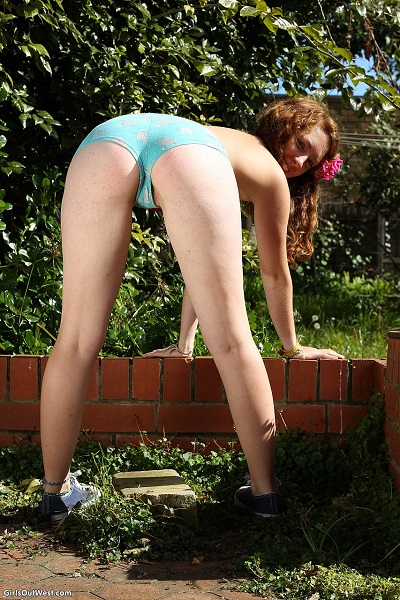 As a bar maid, Cate gets to frequently socialize with patrons and admits to often manipulating men into staying at the bar longer and has even selected a few to stick around long enough to go home with her at the end of her shift for sexual encounters with no strings attached.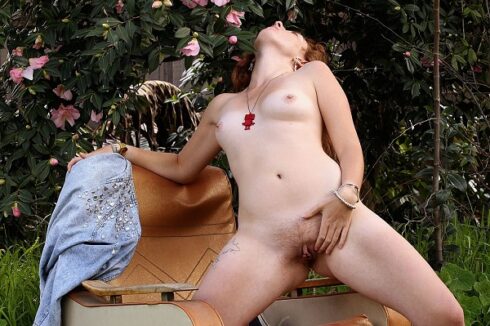 With her unique wavy red hair, sweet brown eyes, sexy curves and an aura to match, this exquisite creature entices men to obey her desires and fulfill her every need, which includes having her toes sucked as that's one of her biggest turn-on's.
To see more of Cate and her hot freckles click HERE.