What is Girls Out West?
The Girls Out West is a studio based in Naarm/Melbourne. We are committed to illustrating the beauty, creativity, and liberation of women's sexual identities that we feel is often disregarded in the adult erotica landscape.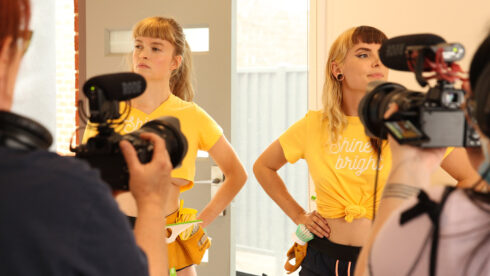 We adore diverse, multidimensional bold women. We look beyond the surface aesthetic appeal of commercial beauty. You being happy, healthy, outgoing and fun is far more important to us than the size of your breasts, body, or the colour of your skin.
How does the interview work?
We are a safe, professional, proudly all female film crew. Our interview space is by no means a 'casting couch' scenario. You can expect some photos will be taken on the day of the interview, these are for our office use only and absolutely will not be published. If you do not feel comfortable being photographed after the interview, that's A-OK too!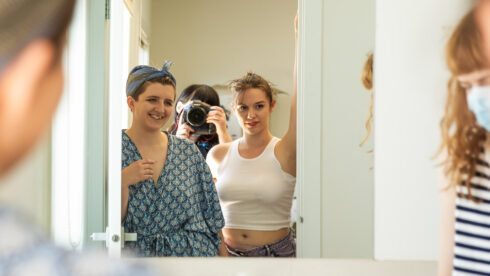 You'll be interviewed by one of our friendly model liaisons, once we have confirmed your Proof of Age we will ask you a multitude of questions varying from catering and wardrobe requirements to more personal questions regarding sexual exploration and preferences. We will explain to you how our Website works, what we are looking for in a model and how a shoot day runs, then you get to fire all of your questions at us! It's very laid back and casual.
What do I have to do?
Things you should bring with you to the interview are:
2 forms of photo ID: Drivers Licence, passports, proof of age etc.
Your questions and ideas (if you have any)
Can I bring a friend?
Although we prefer that interviews are conducted between yourself and our model liaisons, your comfort comes first, and if it is important that you have the company of a friend, so be it!
If you have a friend that is interested in getting involved we are happy to conduct a dual interview. We often shoot couples and friends together, after all, it makes for the best laughs and love making.
We do ask that you advise us prior to the interview of any additional parties that will attend the meeting.
What do I have to do? How does a shoot work?
Upon booking a shoot you will receive a copy of our Deed of Release to peruse, if you have any questions pertaining to the release you are welcome to email our team with any questions ahead of shoo day.
Prior to the shoot you will receive a Call Sheet from our crew that will disclose the time, date, address, payment details of the shoot, and any particular requirements the shoot may entail.
On the shoot day you will arrive at the location, offered refreshments and a quiet place to sign your Deed of Release, once the paperwork has been finalised the model liaison will receive you into the Wardrobe department and we will get you ready for the first shoot! Exciting!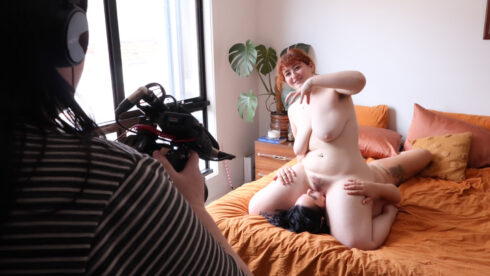 We commence with a stills set, to help you get relaxed and in the mood before moving into the video shoots. During the shoots you'll start fully clothed, and progressively become naked.
What level* you are shooting, will depend on what else you'll be doing in the photos and videos.
Whilst some of the levels discussed below will involve shooting with more than one model, your first shoot will be a solo shoot, just you and minimal crew.
Do I have to get naked?
Yep, all the way naked! Fresh faced and fierce!
I'm not from Naarm/ Melbourne, Australia. Can I still work with you?
We often shoot back-packers, holiday goers, international exchange students and girls from other states whilst they're passing through.
All our filming is done in Victoria, Australia so you will at least need to be here for the days shooting.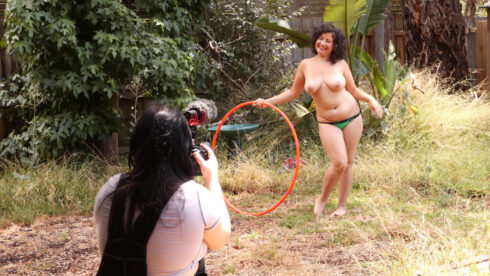 If you are planning a trip past Naarm/Melbourne and are interested in working with us, send us an email, we'd love to hear from you.
Who takes the photographs and videos?
You'll be shot by the Girls Out West female in-house shooting team. We're dedicated to understanding your needs and ensuring you are feeling safe and comfortable.
How much do I get paid? How and when do I get paid?
We pay premium industry rates for our models for more information, email us for our rate schedule.
All payments are made in cash (AUD) on the day of the shoot.
What are the different 'levels'?*
We offer three types of gigs, which involve still photography and video, with various rates. They are Solo, Girl/Girl and Girl/Guy.
About Modeling Solo: Solo is just you, the camera and your shooter!!. The first level is just you posing nude, looking happy and having fun. The second level is more teasing, sensual and sexy. The third level is an exploration of your sexuality and is more intimate and personal.
Solo Level 1 Artistic: Gradual undress to full nudity and posing
Solo Level 2 Erotic: As above including self caressing, teasing, squeezing and spreading
Solo Level 3 Sexual: As above including insertion play using fingers/toys
About Modeling Girl/Girl: Girl on Girl action is taking it to the next level! There are two levels of Girl/Girl modeling.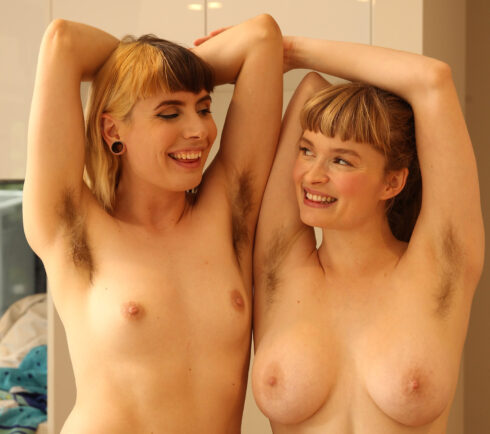 If you have a friend or partner to shoot with that's great but if not, we're happy to pair you up with one of our gorgeous models.
STI health checks are mandatory and you will receive a copy of your partners tests pre-shoot.
G/G Level 1: Sensual/Erotic: Includes kissing, touching, squeezing, fondling, spreading no vaginal insertion.
G/G Level 2: Steamy/Sexual. Includes oral, fingering, tribbing (scissoring), kissing, anal (optional).
About Modeling Girl/Boy: We only show genuine couples making love as they would at home preferably without a condom.
Contact Us
If you would like to get more information or set a time to come see us, drop us a email at recruit@girlsoutwest.com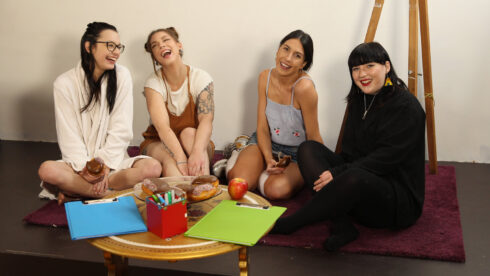 Share us with your friends!!