Juniper is an erotic blonde babe who thrives when being outdoors. From exploring the wilderness hiking, to hanging out with girlfriends at the beach or sight seeing as she tours around Australia and the globe.
Even when at home Juniper Stone can be found tending to her garden in the most provocative way's and often does so au naturel as she loves to feel free and is comfortable in her own skin. And rightfully so, as this beauty offers flawless curves, a perfectly shaped ass and succulent tits that will have your cock throbbing.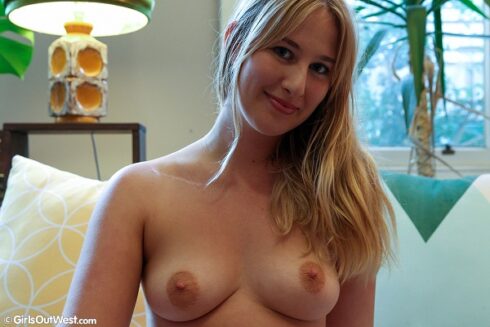 As a highly sexual Aussie, Juniper doesn't shy away from any sexual escapade that is placed before her. In fact she's frequently the one who starts trouble in the bedroom, or wherever else she can initiate frisky fun, even if it means flying solo and masturbating.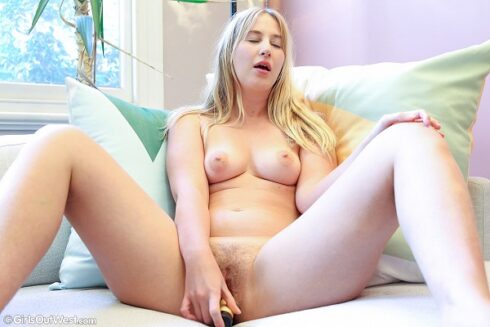 "Ya know, the naughtiest thing I've ever done is have sex with my girlfriend on an overnight bus trip from Germany to Denmark" Juniper discloses during her interview and then continues on describing that encounter in great detail that had us all thrilled and excited to be working with her.
In addition to Juniper's hunger for rock hard cocks, she is openly bisexual and admits to having a strong desire and thirst for attractive women's wet pussies as she loves how they feel when she slowly inserts her fingers into them as it excites her.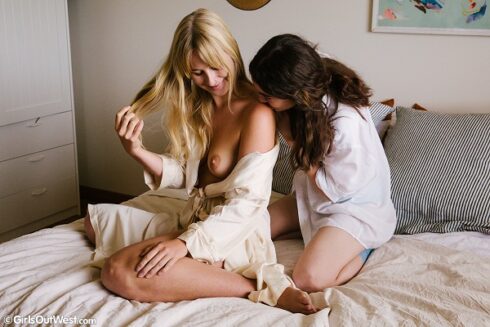 Furthermore, this enthusiastic vixen has been exploring all sorts of desires since she became sexually active and is very interested in tantric sex as she's discovered that there's the possibility of experiencing a full body orgasm through tantric love making, so is eager to test the theory with another woman.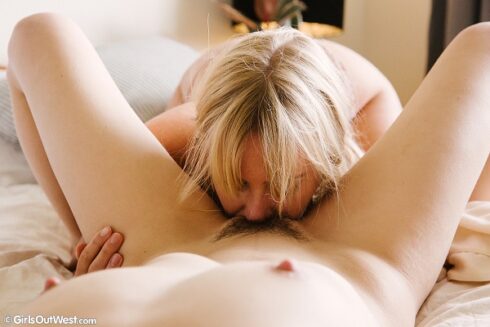 It's without a doubt that Juniper Stone's libido is raging with hormones which is partly why GirlsOutWest instantly hired her. Well, that and her stunning features, amazing personality, and overall sexual demeanor.
To get up close and personal with Juniper, check out all her exclusive scenes at GirlsOutWest.