This sexy blonde bombshell with her neatly trimmed pubic hair is unlike most women as she is flexible as hell!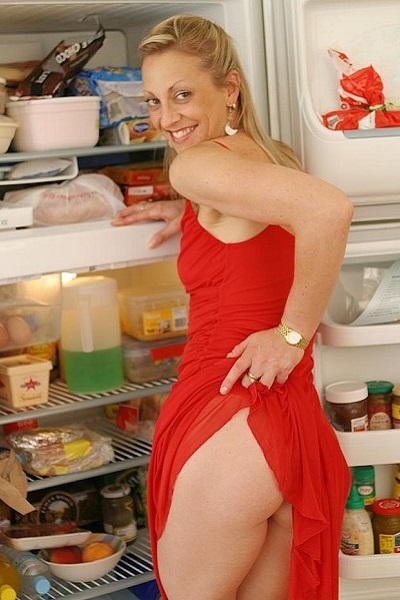 As Michelle struts her stuff around the kitchen, bending over as she leans into the fridge to get the only carrot that remains in the veggie draw, she gives a sneak peak of what's under her sexy red dress, teasing our crew with her long slender legs and perfectly shaved pussy from a rear-view perspective.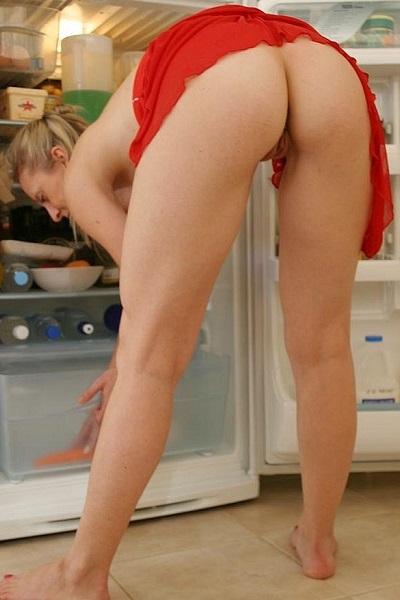 It's obvious that Michelle takes great pride in her appearance, and she informs us that she manages to do so by staying very active, exercising regularly, whether it's by going to work as a fitness instructor at her local gym, to hiking and cycling a lot during the summer to keep her body trimmed and toned.
When going into more depth about the things Michelle enjoys, the conversation quickly ventures off on to the topic of what she likes sexually which, includes being with strong, muscular men, who can toss her tiny physique about like a ragdoll as she prefers to be submissive in the bedroom.
During our next scene with Michelle, she states that she has a surprise installed for us and before she finishes her sentence she throws her left leg over her head, without any warning, making it seem so easy to do, yet had us gasp as we weren't expecting this astonishing ability as she balanced so calmly on a yoga ball.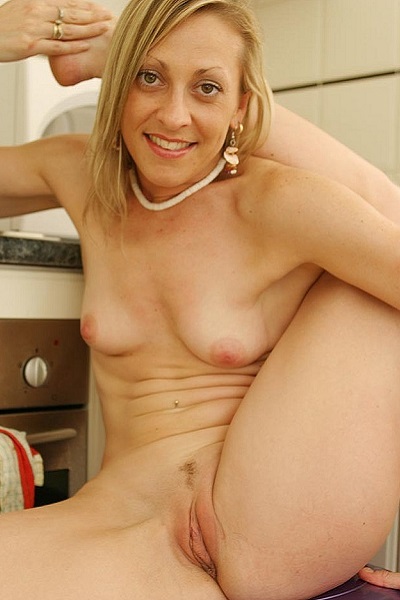 With her legs spread wide exposing her subtle, pink meat flaps, Michelle then opts to get on the kitchen counter into a more accessible position so that she can fondle her tight cunt with her fingers, all whilst smiling from ear to ear.
If you love women who can put their feet behind their heads as you imagine yourself fucking them, then be sure to check out Michelle's exclusive scenes at GirlsOutWest.