Check out this youthful blonde Aussie babe as she seductively reveals her sexy assets.
Billie is ripe for the picking and is only 21 years old, yet her maturity goes well beyond her age and can be seen as she gazes into the camera.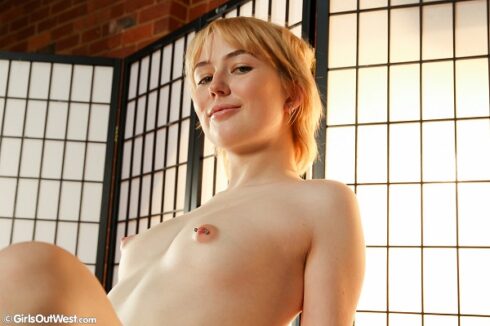 When Billie first came to GirlsOutWest she appeared shy and slightly reserved, but boy were we mistaken. Once the camera was turned on and we began to record, Billie exhibited a very kinky and experimental side which had our crew highly entertained every step of the way.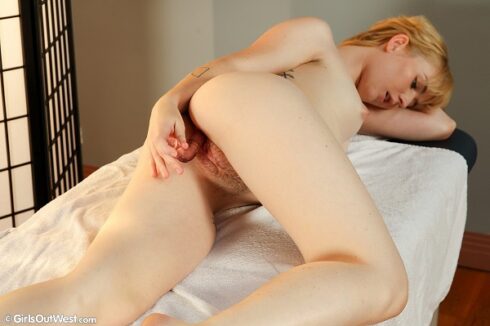 As a Gemini, Billie has many sides to her personality and thoroughly enjoys an array of activities in her personal life, including outdoors adventures like hiking and bike riding, camping (or as she called it "glamping") and canoeing.
Additionally, Billie often makes time to express herself through artistically with painting landscapes and flowers from photos that she captures when exploring the beauty that nature provides.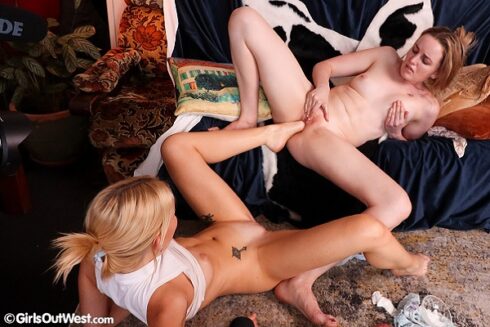 While Billie is in a long-term lesbian relationship, both her and her partner are often swing with other women, as well as include men into the mix to keep things exciting.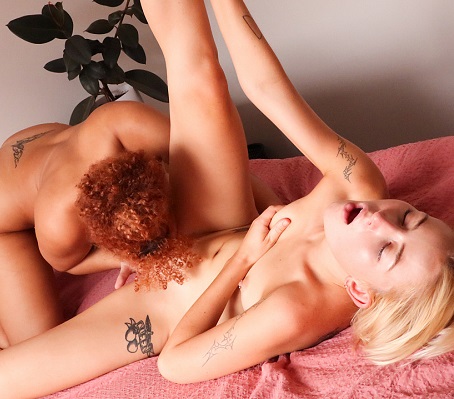 If sensual, blonde Australian babes with flawless bodies get your blood rushing, then Billie is the bombshell who'll make you blow your load.