This brunette Aussie babe is an extraordinarily rare find as she has what's called "heterochromia", which is when a person's eyes are different colors. Feather's left eye is brown, whereas her right eye is a  combo of blue and green, making her truly unique and exquisite.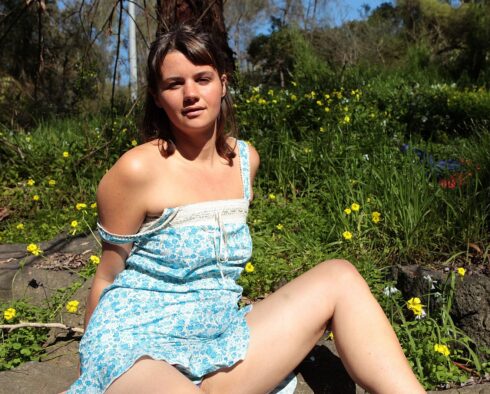 If her hypnotic gaze doesn't consume you, then surely her youthful lean figure, perky breasts, hairy armpits, and all-natural bush surrounding her lush pussy will capture your attention.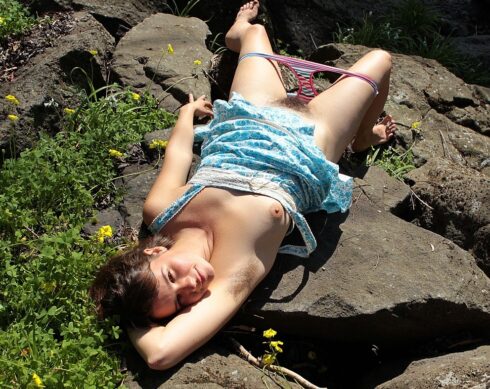 Feather loves to be outdoors, so when she signed on for an intimate shoot with our all-female crew at GirlsOutWest, she specifically requested that we went with natural sunlight outside where she could feel the warmth of the sun on her naked skin as she finds it invigorating, which can be seen in her scenes.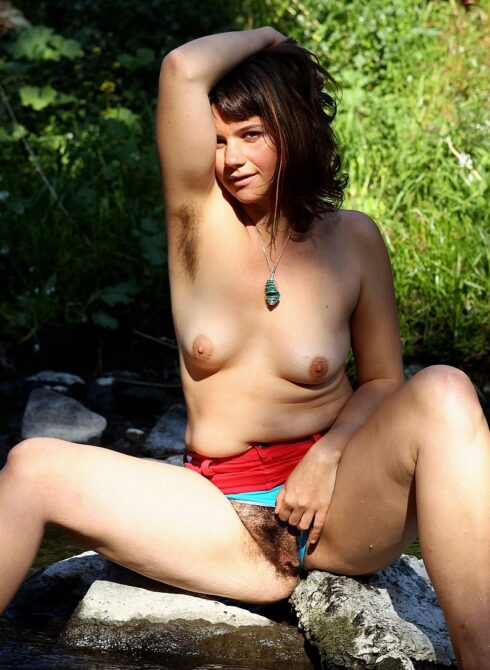 Additionally, this earthy Australian amateur enjoys being captured as she frolics around in the forest without a care in the world.
Behind the scenes, Feather has a sensual and caring persona that oozes a playful love for life. She yearns to find the right person to share her future adventures with and has hopes to travel to some of the most remote locations around the world.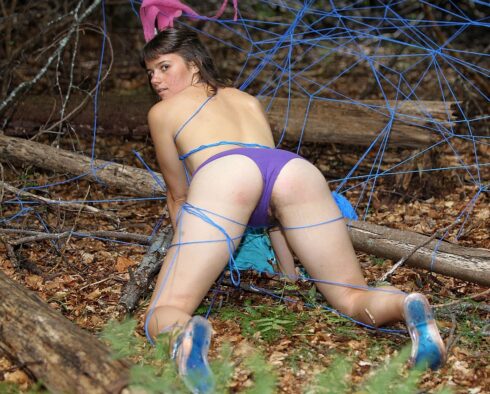 So, come relieve yourself as Feather exposes her most intimate moments in a collection of photos and sexy videos that can only be found exclusively at GirlsOutWest where all our Australia hotties are encouraged to be themselves and have fun.