This sexy little Aussie is Grace, who is very fond of pleasuring herself while having adoring eyes watch her.
"I think my need for constant sexual stimulation makes this opportunity all the more appealing", Grace explains when asked why she wished to work with GirlsOutWest.
As soon as she "Graced" our set, it was obvious that she was spicy, but we had no idea how just how horny Grace was, or fortunate we were to have her want to work with us.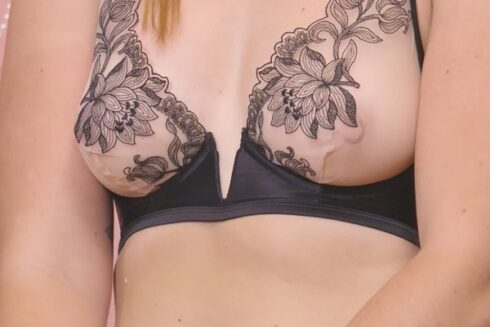 During her first ever scene with us, not only did Grace exceed our expectations, but this horny brunette was eager for more! So, of course we complied and scheduled her the following day for some more solo masturbation scenes.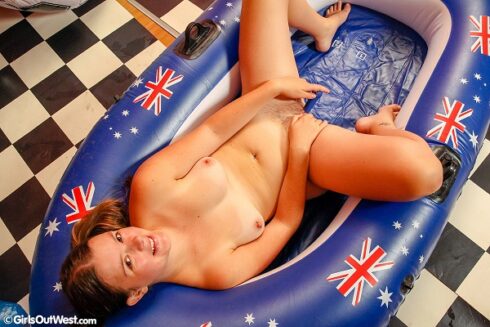 With her youthful body and just the right handful of boobs, Grace is sure to mesmerize you as her doe eyes steer into our camera's while thrusting her tight pussy with vibrators and groaning.
"Do you like that?" she asks the camera as she slowly inserts a pink vibrator into her vagina which is surrounded by neatly trimmed pubic hair.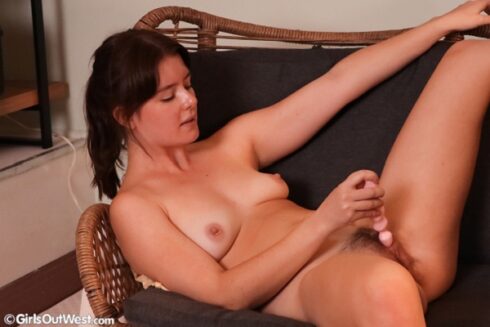 If you're a sucker for brunettes with an Australian accent, then you'll for sure fall from grace when faced with this delightfully stunning babe. Click HERE to see more!