When it comes to admiring a girl next door, Natacha is the kind of youthful blonde babe that you might imagine.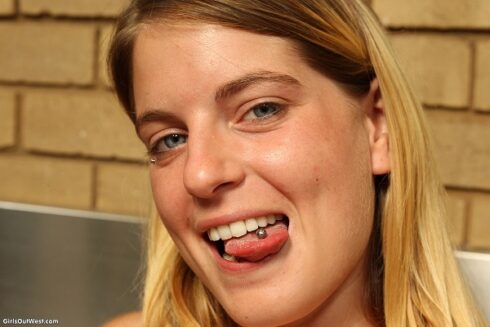 This 23-year-old Australian Scorpio seems sweet but is more often cheeky and filled with outrageous surprises as she appears to enjoy shocking those that ponder and admire her flirtatious demeanor.

While very outgoing, Natacha admits to once being a shy gal who used to sit to the side in class, didn't have a whole lot of friends and wasn't very social. When we asked how this could be Natacha disclosed to our crew that she did not bloom till her last year in high school when she managed to capture the attention of one of the most popular guys in school.
Apparently, from that moment on, Natacha went from an ugly duckling to the swan that we see today, and she refuses to let anyone, or anything get in her way of the lifestyle that she loves and lives now.
As things progressed during the shoot Natacha acknowledged that the stud who pulled her outta her shell, also exposed and broadened her horizons when it comes to same sex encounters as he had a fantasy to have a threesome and Natacha wanting to not disappoint, complied, and set up the event as a Valentines gift.
Little did Natacha know that she'd enjoy the experience so much that she would further explore the lifestyle and become bi-sexual.
"I just love the taste of a woman's juices on my lips as it oozes out of her wet cunt" Natacha abruptly says. "But I can't help still lusting after a nice hard cock as I love giving head." she continues.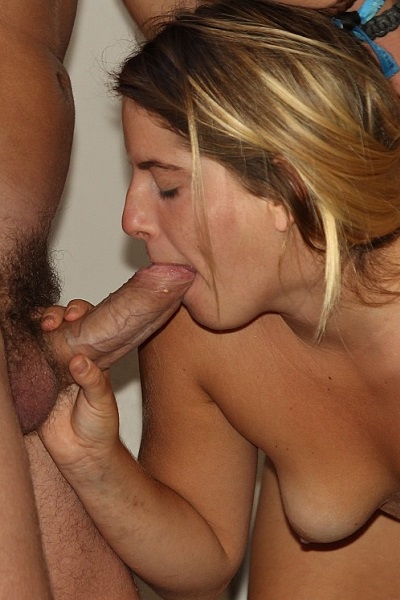 The once shy co-ed is now a high-octane sex addict who is open to try anything new and hangs out with a bunch of likeminded women who are always getting themselves into mischief.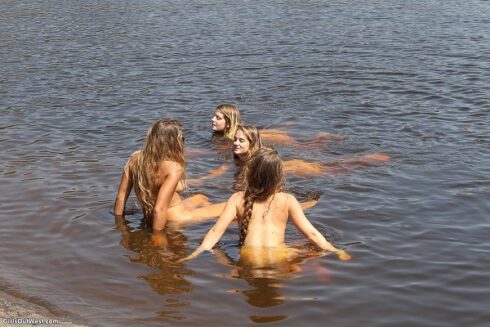 "My biggest fantasy is to join the mile high club with a stranger" Natacha proclaims, and she seems persistent at achieving this goal she's set, which will surely make an intriguing story to tell once she's accomplished her goal.
So, if you're into a innocent looking blonde with no boundaries and a tasty vagina to dip your dick into, be sure to check out Natacha for some amazing scenes that you'll find exclusively at GirlsOutWest.