This 22-year-old, brunette housewife couldn't resist the opportunity to work with GirlsOutWest after finding a flyer posted by a nearby train station on route to her home after grocery shopping.
During her first interview with our all-female production crew, Nicole admitted that she was nervous about making the initial call as she'd never done anything like this before but felt at ease when talking to one of crew and discovering that GirlsOutWest was produced by women.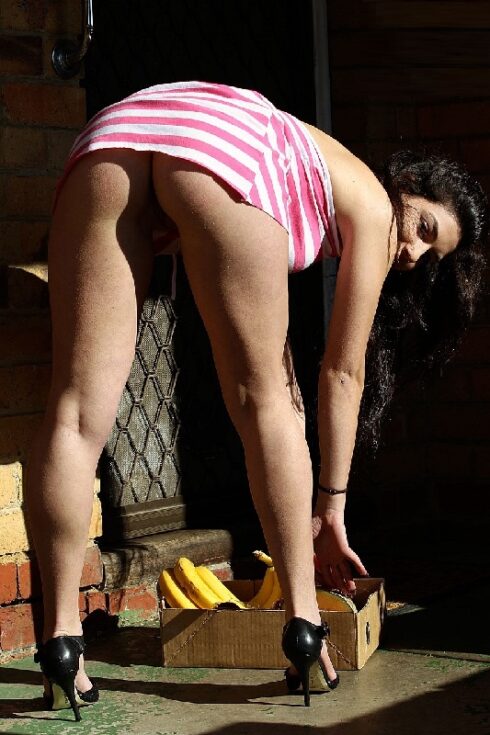 "While I was nervous, it was in a good way", Nicole discloses and continues explaining her situation and the reason for wanting to explore the opportunity of working with GirlsOutWest. "Once I realized that it was all women working here, I simply couldn't pass up the opportunity to get myself off on camera!"
In her first production ever, Nicole happily obliged when being asked if she would be willing to consume a banana and boy did, she ever. As her sexy lips wrapped snuggly around the soft shaft on the banana Nicole released her plump breasts to expose huge pink areolas, perfect for suckling on.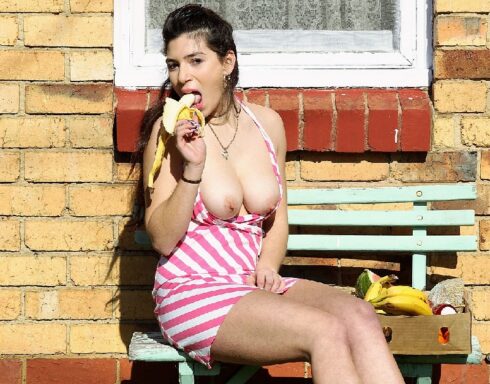 She was a natural at pleasuring herself and after her first shoot was eager to take things to the next level and asked if we'd be willing to shoot her with another woman. Of course, we jumped at the offer and promptly scheduled Nicoles' next shoot with Viola.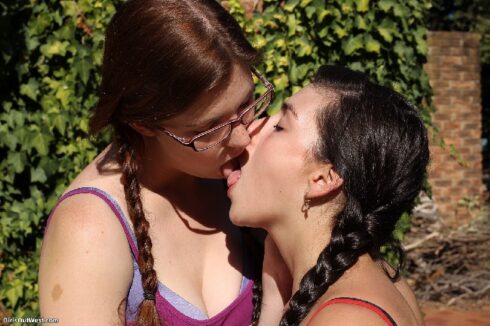 As Nicole and Viola quickly became acquainted the energy between the two of them was ecstatic and as things heated up you could tell that their arousal was real.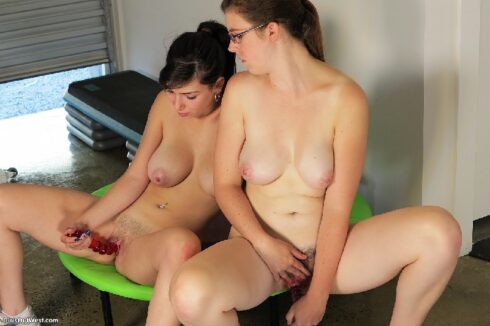 Visit GirlsOutWest to see more of this Australian babe with her freshly trimmed pubic hair and perfect curves as she broadens her horizons sexually.