From her perfectly proportioned physique to her vibrant hair and flawless skin, Jenner is a hot commodity with GirlsOutWest members.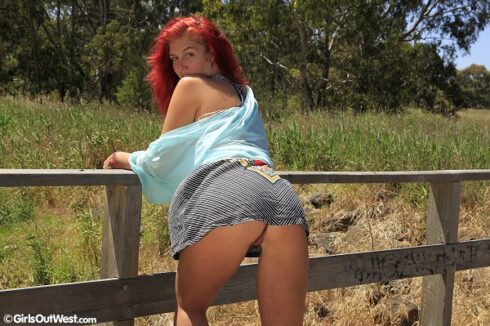 Whether she's outside exploring the wilderness, getting a workout or is licking, fingering, sucking and fucking outdoors, Jenner is a true performer who thrives on attention and is a high octane sexual being.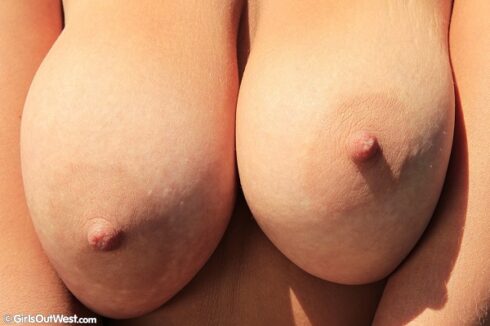 "I love living on the edge and doing things I shouldn't" Jenner explains to our crew and continues to expose all the dirty things she's done to date. "I can't help but get turned on when taking big risks, which is why I get my rocks off in public locations".
When confronted about her sexual escapades, Jenner reveals that the naughtiest thing she's ever done is have sex in the cellar of a pub while the patrons parties upstairs. "I just love the thrill of potentially getting caught!"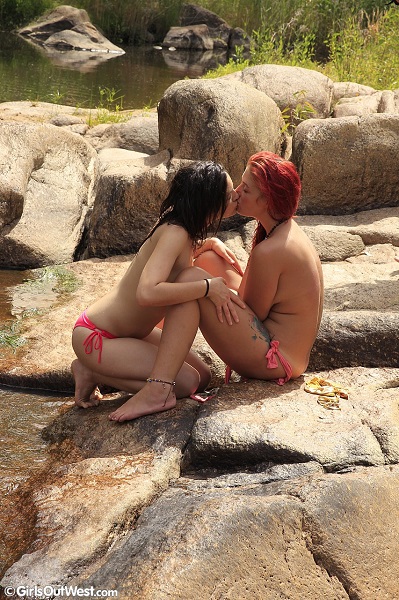 So, if you're seeking adventure, be sure to check out Jenner who is one of the few models that we've had the pleasure of producing hardcore scenes with, along with some of the sexiest outdoor lesbian action under a waterfall, where tender kisses are shared, nipple sucking transpires and Jenner enjoys giving some anal rimming to Rose.
Check out this spicy Aussie babe TODAY!