She's got all the right moves, is raw and what's more, she loves to expose her hairy bits and pieces in front of our cameras.
Her name is She-ra and she's an adventurous little bombshell who takes great pride in doing whatever the fuck she likes!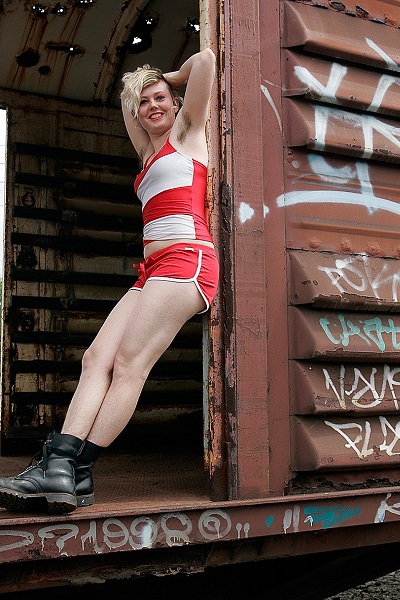 As a hula-hooping enthusiast, She-ra didn't hesitate when being asked to show off her hooping skills while being naked, and even took things one step further by trying to teach another nervous model to join in the hula-hooping extravaganza.
"I just love the energy I feel when hooping, and to be able to share my passion for it with others, well it just gives me a massive boost of confidence" She-ra states.
When being questioned about her sex life by our crew, She-ra is an open book and tells us that the naughtiest thing she's ever done was shack up with her best friend's brother while in the same hotel room. "To this very day my mate Kylie has no clue that her brother and I hooked up, and we intend to keep it that way" she laughs.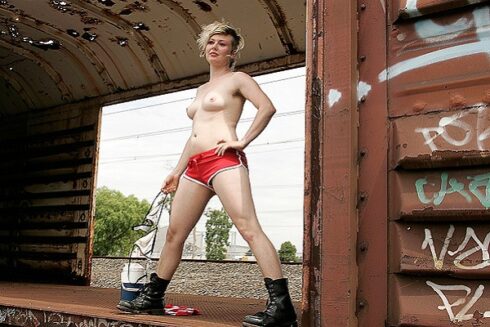 This spunky little Aussie blonde with her hairy pits and tiny tits is bound to hypnotize you with her unique demeanor. And to watch her as she hula-hoops butt ass naked is one of the sexiest things to witness as it's not every day a sassy Australian babe is captured in such a way.
To see She-ra in her hula-hooping action visit GirlsOutWest.