When it comes to being "Peachy", this sexy Australian babe certainly takes the cake.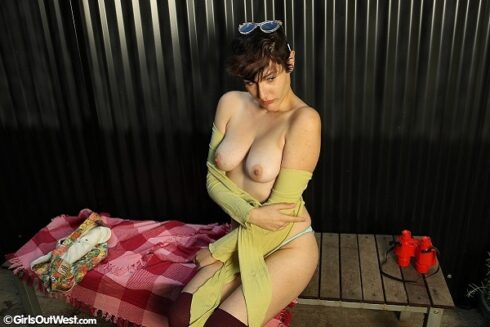 From her juicy breasts with suckable areolas, to her perfectly sculptured ass to compliment her freakishly fun demeanor, Peachy is one of the many female talents that we've worked with that truly grasped being on set and utilized her sexuality to its fullest potential.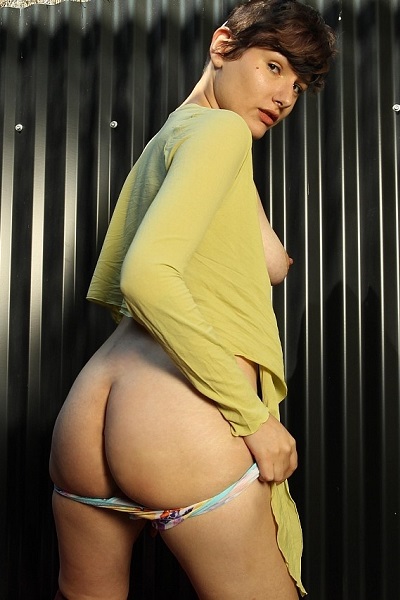 Peachy is a Sydney born babe who moved to the state of Victoria in her late teens to further expand her passion as a struggling artist, and in doing so she stumbled upon GirlsOutWest through a mutual friend (Robin) who inspired Peachy to explore the art of sexuality.
With an unbiased perspective, Peachy went from basic nude modeling with GOW to getting down and dirty with a few of her friends, for which we were very fortunate to be apart of and capture on video as this hairy Aussie vixen is certainly unique.
"I'll admit, I was a little weary at the beginning revealing my naked body to complete strangers who were shining lights and clicking away as I slowly undressed" says Peachy, "however, by the end of my first shoot I was so turned on that it only seemed natural to spread my legs and drag my fingers between my meaty flaps to expose my wetness".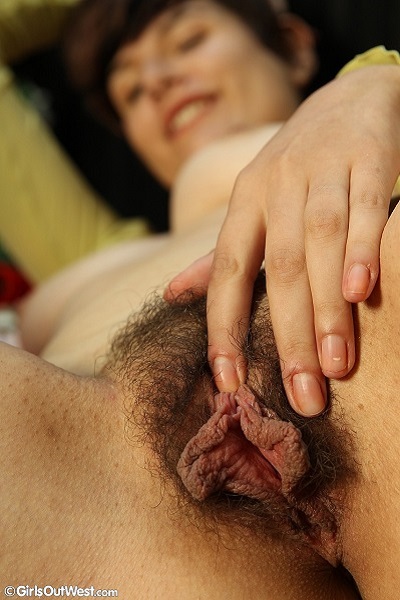 Since that first time, Peachy has overcome her shyness and lives in the moment as her and her friend's finger, fondle and drag their tongues through one another's moist pussies.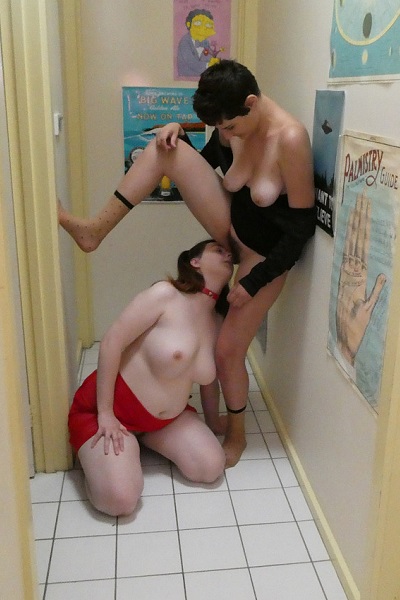 "I never knew I'd love my clit being sucked upon while being finger fucked at the same time until Robin and I experimented together on a GirlsOutWest production" Peachy discloses then continues, "Ever since, my biggest fantasy has changed and I want to be involved in a huge orgy of women where we're all dressed in 1920's clothing as I just adore that genre."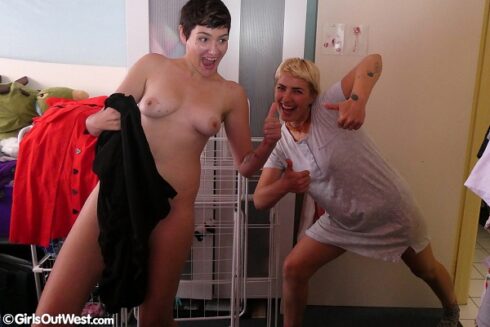 To see more of Peachy and her flamboyant persona, check her out here.