She appears sweet in every way possible, but despite her innocent look, Amanda has a devious side to her otherwise adorable persona.
From her petite physique to her tasty areolas on her tiny tits, Amanda enjoys pleasuring herself, both on and off camera.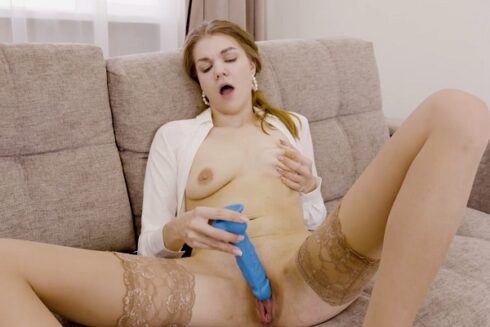 When asked what her biggest fantasy was Amanda had no hesitation in disclosing that her biggest fantasy is to have sex in an elevator as the thrill of being caught excites her. "Never knowing when the doors might open and someone unexpectedly catching me while I'm having my pussy fucked is such a turn on!" said Amanda.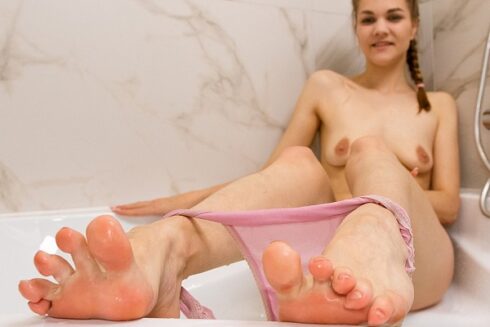 While this naughty girl-next-door is new to exploring her sexuality, she was eager to be with another woman while working with our crew.
If Amanda hadn't disclosed to us that she wasn't real familiar with the experience of being with another female, you would never have guessed it when watching her and Bella Grey explore each other's bodies, fondling their little boobs and dragging their moist tongues through places equally as wet.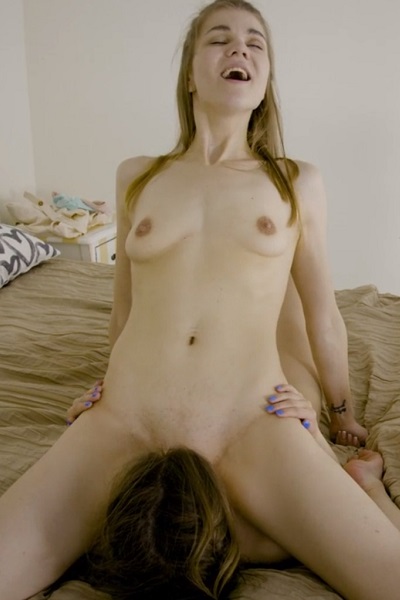 So, if you would like to see more of this sexy babe as she sports pigtails or orgasms over Bella's face, then cum check her out!