With her delicious skin tone, her dark features and all-natural physique, Alexis is beyond extraordinary and is truly a unique model who has graced GirlsOutWest with her presence.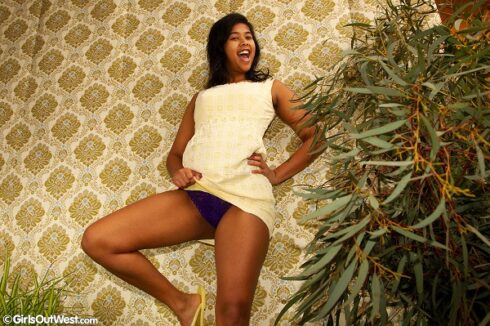 From the moment she walked into our studio we knew she was going to be a natural in front of the camera as she oozes sexuality with a hint of innocence, which only made her even more alluring as she fluttered through to our conference room for her interview.
As we dove into conversation as to why she was interested in working with GirlsOutWest, Alexis informed us that she was between jobs and seeking something exciting to pass the time and that's when she stumbled upon our advertisement.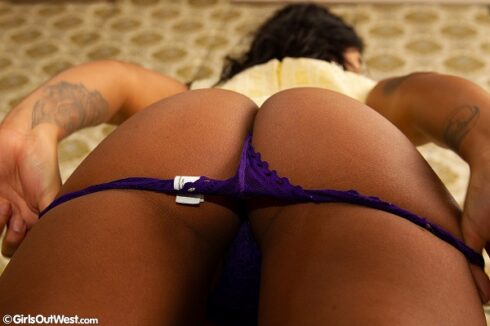 "I've always been curious about this industry and I'm comfortable within my skin so figured why not find out more?" said Alexis, and boy are we happy that she did!
During her first scene, Alexis informed us of her desire to explore some fetishes, such as light bondage, in the future and revealed that her nipples are highly sensitive which opened a flood gate of insightful conversation as our camera's rolled which appeared to elevate her arousal.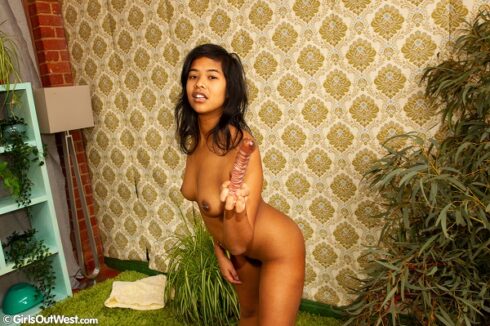 This horny 21-year-old Aussie babe sports a lovely full bush of black pubic hair, has her left nipple pierced and is sure to captivate you with her explosive orgasms as she masturbates using dildos.
So, what are you waiting for? See more of Alexis HERE!