Page loves to explore all sorts of things and spends most of her free time exploring fine wine and cuisine, which includes her dabbling in cooking exotic dishes at home when time permits with an oaky red by her side, sipping casually as she hovers over the oven.
When questioning Page about her sexual appetite she begins to tell us about how she got into light bondage when she was in her early 20's and how things have progressed since then.
"I was dating an older man who kept begging to tie me up, but I was reluctant to give into his desires because I was nervous, but once I did, I realized how exciting it was and I've continued to live the lifestyle ever since", Page explains.
Furthermore, this dark-haired vixen reveals her passion for kinky sex and that she met her partner at a swinger's club where she was frequenting while single.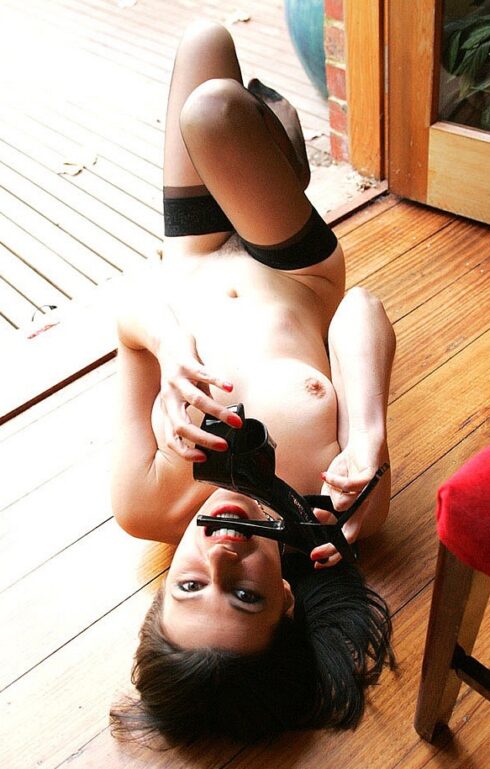 Page continues "My partner and I now go to Fetish House whenever we're in the area as they provide an array of BDSM and bondage equipment that is fun to experiment and play with. I particularly enjoy their medical room and highly advise anyone interested in the lifestyle to check this place out!"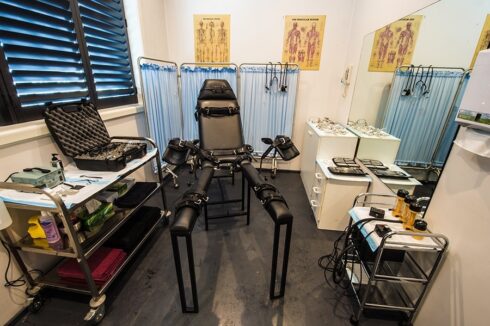 While Page is a professional makeup artist by day, at night and during the weekends she is a seductress who enjoys dressing up in thigh high stockings, high heels and corsets, and likes to tinker with both bondage and being a dominatrix.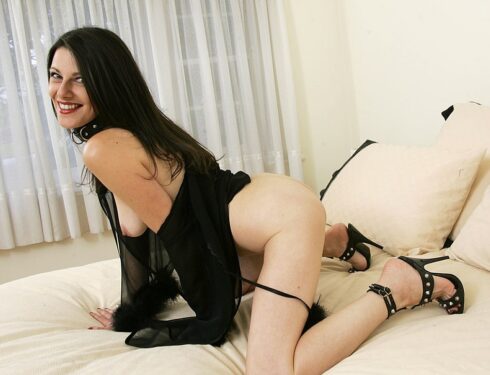 Additionally, Page admits that her biggest turn on is when her nipples are clamped as it sends tingling surges of pleasure to her freshly trimmed pussy getting her more aroused and raring to get down to sexual business.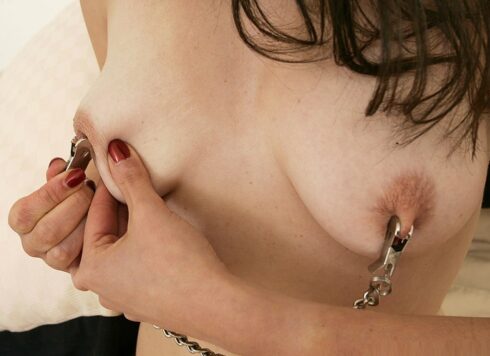 At GirlsOutWest we encourage women to be the sexual deviant that they desire to be and explore every corner of their fantasies just like Page does. If you're curious to see more of the fun, we had with Page then visit GirlsOutWest today.