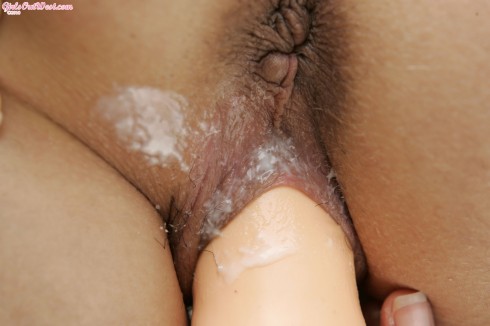 For her first time nude modeling, Sol aced the test. Caressing her plump breasts, spreading her partly haired pussy lips and toying that juicy snatch.
She enjoys watching threesomes and fucking when she doesn't expect it.
She had a lot of fun on the shoot, she is a woman very comfortable with her body- and you can see why.