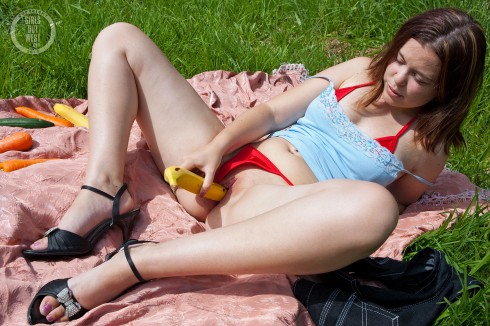 Melody's first shoot was a bit random, a bit healthy, and whole lot mischievous.
We started out choosing the perfect sex toy down at the local fruit and veg shop,. Then we drove around looking for the perfect long grass to lie down in and go wild.
She did some very rude things with the banana, and moved around, strutting her stuff, sticking it in and out of her juicy pussy whilst her boyfriend looked on from the side lines.