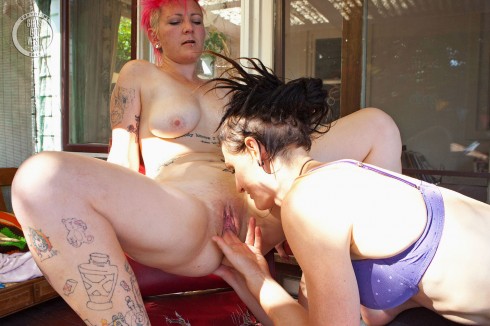 Jay & Shari are fair-dinkum lesbian lovers. Living in a rambling share house, they like to fuck all over the joint when their flatmates aren't home.
On the back porch they sit, basking in the natural light, Jay starts giving Shari a foot massage and within seconds she's got a mouthful of meaty labia and her tongue's nestled deeply into her lover's cunt. And it just gets better as they get off with fingers and tongues.
Tattooed Alt Skater Chicks, they have unique physiques, punk hairdos, and enjoy rocking good sex!