When the clothes come off the claws come out with this sensual kitty Kat. When Kat strolled into our studio, we had no idea that this vibrant 20 something was going to be a natural in front of the camera.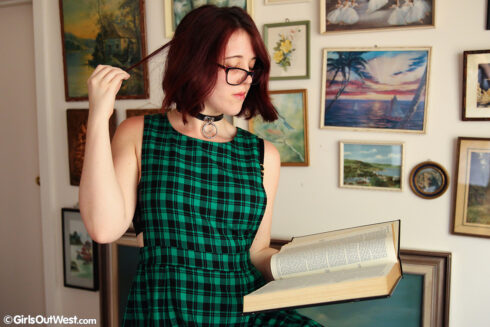 With her first ever solo scene Kat instantly transitioned into this astounding sexual being that demanded attention and boy did she get it!
We didn't even need to direct this saucy redheaded babe, all that was required was to say the word action and Kat's natural instincts took over.
As the tips of her fingers slowly guided down the seam of her dress, it was undoubtedly hot and admittedly our crew got a little hot and bothered whilst trying to film her.
Taking her time, Kat removed her clothes exposing her perky pink nipples that were ripe for the taking and further continued to reveal her neatly shaven pussy, with its lips tight and plump.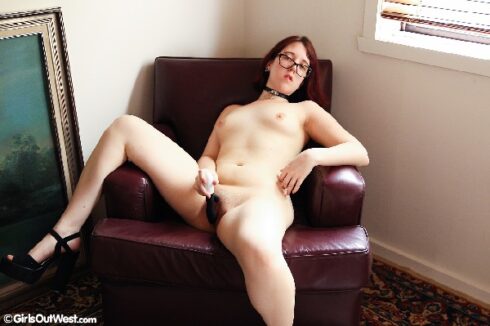 One of the biggest reveals during Kat's first scene was how she'd like to explore more with another woman, so being that GirlsOutWest has an extensive rolodex, we instantly jumped at the opportunity to make Kat's wish to fuck another woman come true and paired her up with spunky babe Joy.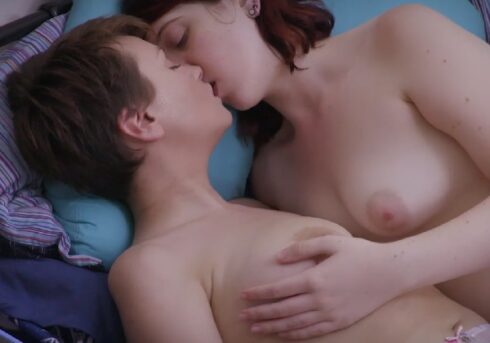 If you're seeking a sexual experience that is sure to make your cock rock hard, then check out Kat for all her tantalizing scenes, both solo and girl girl.