As an art enthusiast and a creative writer by trade, this youthful Aussie babe also brings to life an old "Hollywood", almost burlesque type feel, with her natural curves, full breasts, and flawless freckled face.
Holly has been nicknamed "Holly Wood" because of her physical attributes and the way she graces the camera with her presence.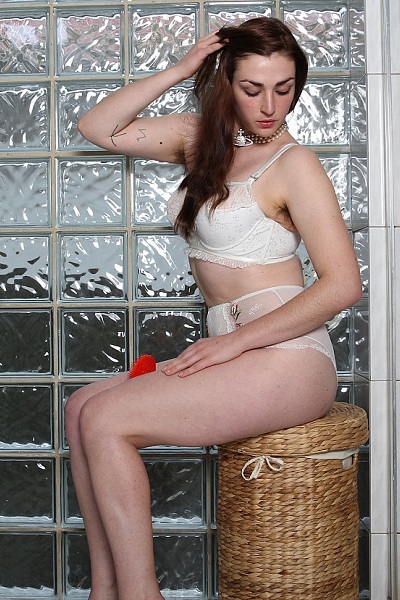 What's more, like most up and coming starlets, Holly has big dreams and ambitions, with wealth being the primary objective to achieve and with her willingness to do just about anything to reach her goals, Holly has a bright future ahead of her.
As this subtle hairy vixen deploys her best assets before our cameras, she gives a seductive and enticing look that only her eyes could reveal, and then admits that she's likes being watched as she prances around the set, grasping her tits and slowly undressing.
And as the scene progresses, and every scene Holly performs in thereafter, her sexual demeanor becomes more and more exposed, revealing just how kinky this horny, babe can become if encouraged in the right way.
Slowly inserting a vibrator into her tight yet moist cunt, Holly arches her back and provides physical evidence that she is truly getting off on masturbating before us as her pussy juice seeps out and oozes down the soft pink silicon sex toy till she explodes into orgasm.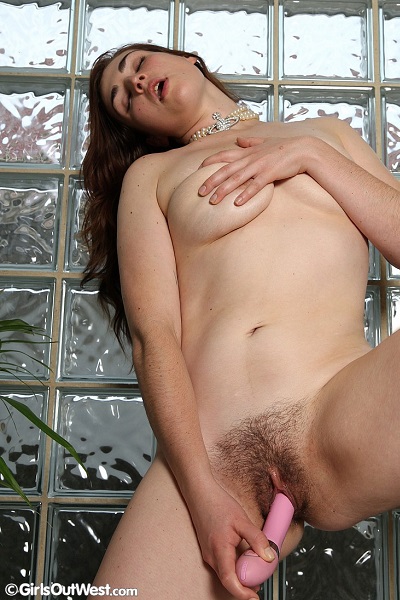 Off camera Holly shows her more playful side, goofing off, flashing her butt and frolicking around as one might expect from a 25-year-old woman who is full of life and ready to take on the next sexual challenge.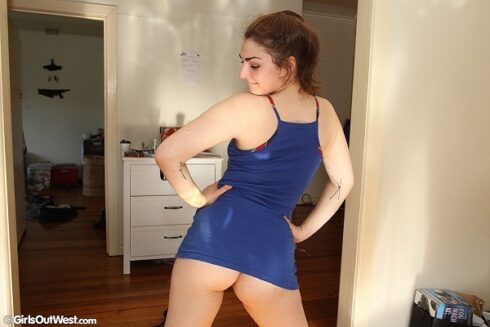 To see more of Holly's glam scene, or one of the other 18 scenes she's performed in solo and with other women, visit GirlsOutWest.