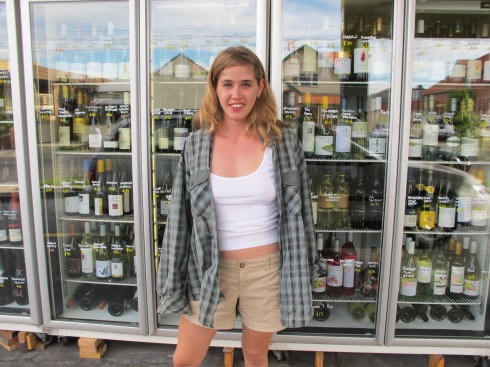 Canopy came for an interview this week and was shot yesterday! This girl is a little pocket rocket! Don't let the flowing blonde curls fool you – she's smart, sassy, and a girl of many talents! She loves climbing, and would one day like to be a Tradie – that's right – manual labour gets her off, so of course she was shot in a building site, complete with appropriate outfit – white singlet, shorts, and sweaty armpits, dirty feet! hehe
She loves pubes and wouldn't shave them for anybody! That's just so brilliant! And proves she is a unique girl. Her pubes are thick and curly and just so lovely to look at, especially when she runs her fingers thru them!
Canopy will be on site next week. Here's a few BTS pictures to wet your appetite!