We're looking for happy, healthy women to model for us! We love women of all shapes, sizes, ethnicities and orientations.
Never tried modelling? Want to gain some confidence, do something new, or just see yourself in professional photos? Perfect! This is a safe, exciting opportunity to do just that!
Can I bring a friend?
Sure! But we prefer to only have people tag along who are also interested in working with us. We are a safe, professional and all female team so you never have to worry about pervy guys or casting couch type stuff. We just want to meet and greet you! If you don't feel comfortable coming along alone and wish to bring a friend, partner or boyfriend just give us a call and let us know- let us know if they are interested in working with us- or you as well! 🙂 We often shoot couples and friends together as it makes for the best laughs and love.
How does the interview work? What do I need to bring?
When you come in for an interview don't panic- it's not like a normal job interview! We just want to check you are over 18, are in good health, are happy to work with us and when you are available to work with us! Please make sure you are freshly showered and clean when you come to the interview- we want to see what you will look like at your best! 🙂 Things you should bring with you to the interview are:
2 forms of photo ID: Drivers Licence, passports, proof of age etc.
Yourself with a big smile
Your questions and ideas if you have any
An open mind and a healthy attitude 🙂
What do I have to do? How does a shoot work?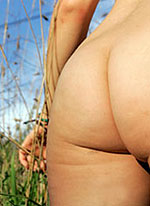 On a shooting day, you should arrive at the time discussed in your interview or via phone. Annie or her assistant will help you pick a cute outfit, check you are looking fresh and clean.
After you are already, then you will be on your way; Annie will drive you to the location. During the shoot you'll start fully clothed, and progressively get naked. You'll do a stills shoot with to get into the mood and relax and then it's time for the videos.
Depending on what 'level' (For more info on what 'levels' there are have a peek below) you are shooting will depend on what else you'll be doing in the photos and videos. While some of the levels involve shooting with more than one model, your first shoot will be just you with Annie shooting.
Do I have to get Naked?
Yep
How naked?
All the way naked! Girls out west is a nude modelling website, showing off the beauty, freedom, creativity, and sexual liberation of women that's so often ignored by other adult and nude websites. Beauty comes in all colours, body types, face types and other forms. We want to show off who you are and what makes you beautiful and sexy.
I'm not skinny / white / blonde/ am alternative looking, can I be a modell?
Absolutely! Beauty comes in many forms. You being happy, healthy, outgoing and fun is much more important to us than the size of your breasts, body, or the colour of your skin. Variety is the spice of life. At Girls out West we want to see you- the real you!
I'm not from Melbourne / Australia- can I still work with you?
We often shoot back-packers, holiday goers and international / exchange students and girls from other states while they are here to visit. All our filming is done in Victoria, Australia so you will at least need to be here for the days shooting. If you are planning a trip past Melbourne and are interested in working with us send us an email or give us a call.
Who takes the photographs and videos?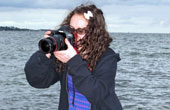 Annie shoots all the photos and videos herself, sometimes with the help of one of her female assistants. Girls Out West always uses a completely female shooting team who understand your needs.
How much do I get paid? How and When do I get paid?
We prefer not to discuss exact payments over the internet. We pay premium rates for models per hour, feel free to give us a call to find out and come in for an interview. All payments are made in cash (AUD) on the day of the shoot- up front.
What are the different 'levels'?
We offer three types of gigs, which involve still photography and video, with various rates. They are Solo, Girl on Girl and Girl/Guy.
About Modeling Solo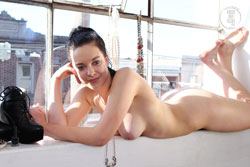 Solo is just you, the camera and Annie! Solo shoots pay by the hour of shooting time (excludes travel, set up, styling etc) – generally you will model for 2 hours with breaks. Solo shoots are all about expressing you. The first level is just you posing nude, looking happy and having fun. The second level is more teasing, sensual and sexy. The third level is an exploration of your sexuality and is more intimate and personal.
Solo Level 1 – artistic: Gradual undress to full nudity and posing
Solo Level 2- erotic: As above including self caressing, teasing, squeezing and spreading
Solo Level 3- sexual : As above including insertion play using fingers/toys
About Modeling Girl / Girl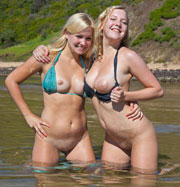 Girl on Girl action is taking it to the next level! There are two levels of Girl/Girl modeling. Payments start at $600 AUD. If you have a friend or partner to shoot with thats great but if not- we can pair you up with someone. STI tests are required. You will get to see you're partners results so you know you're all safe- and she will get to see yours. Safety is sexy!
G/G Level 1: Sensual /erotic:
Includes kissing, touching, squeezing, fondling, spreading no vaginal insertion.
You will be required for one hour of photos and one hour of video + set up and breaks.
G/G Level 2: Steamy/sexual
Includes oral, fingering, tribbing (scissoring), kissing, anal (optional).
Allow a whole day for set up, one hour of photos, two hours of video + breaks.
About Modeling Girl / Boy
We only show genuine couples making love as they would at home preferably without a condom (unless you use them of course).
Contact Us
If you would like to get more information or set a time to come see us, drop us a email annie@girlsoutwest.com
Share this with your friends!